I'm really excited to announce my brand-new Quick Start Kubernetes book.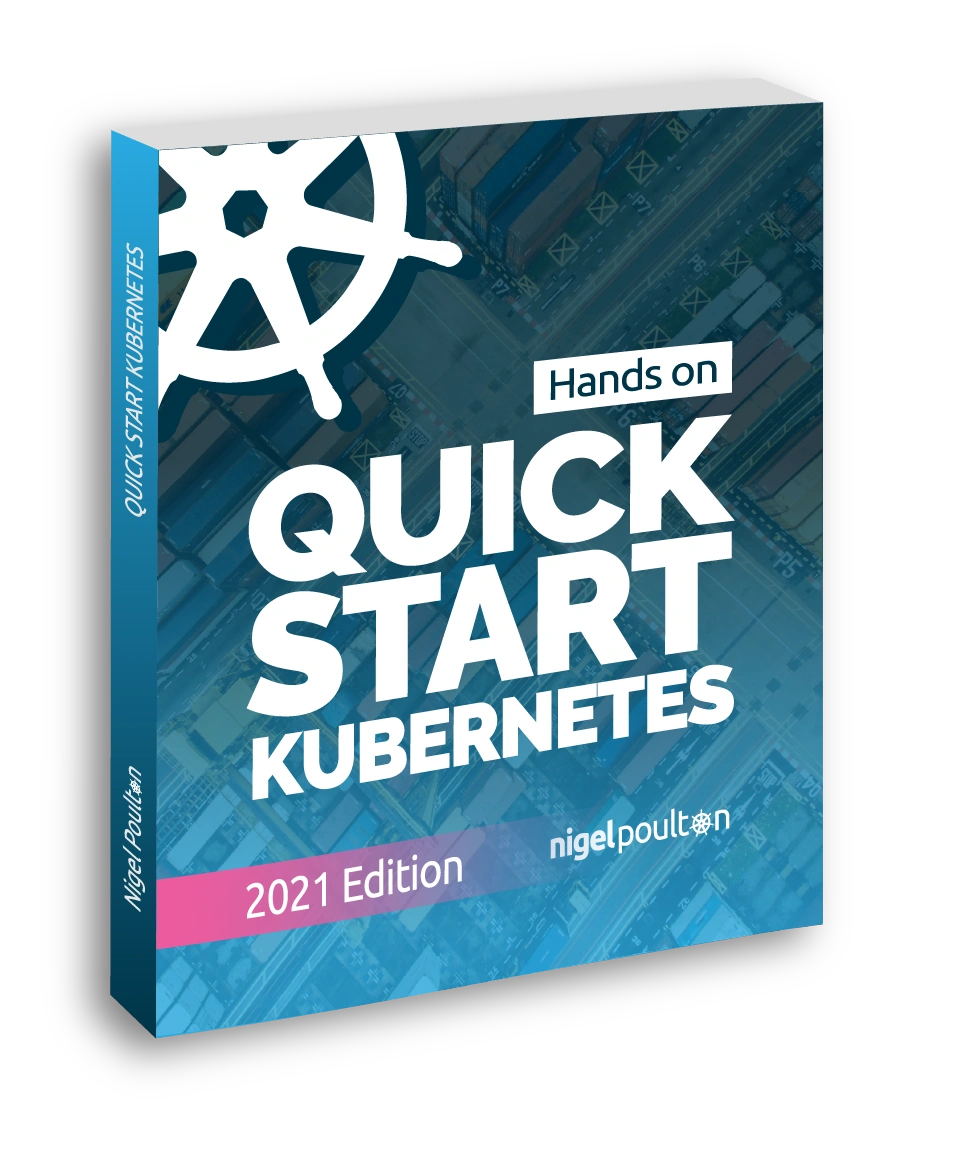 If you're an existing IT pro, a developer, or manager that wants to figure out what Kubernetes is all about… and if you like learning by hands-on… this is absolutely the book for you!
You'll learn the important background and theory stuff, and you'll deploy and manage a simple app.
It's around 95 pages long, and requires zero prior experience.
You can get e-book versions on Leanpub and Kindle, and paperbacks on Amazon.
Translations and additional markets are coming soon!
I thought you already had a Kubernetes book
Yes, this is my second Kubernetes book. But this one's very different, and aimed at a totally different audience.
The Kubernetes Book
The Kubernetes Book is my other Kubernetes book. It's over 60K words and constantly adding more and more content and detail.
In fact, it's becoming a bit of a deep dive and I doubt anyone reads it from cover to cover. I'm not sure if it's a good thing, but I think it's becoming more of a reference book that you jump into when you need to learn something in particular — may be StatefulSets.
I'm still updating it once per year, I'm massively committed to it, and it remains a best-seller on Amazon with the most stars for any book about Kubernetes.
Quick Start Kubernetes
Quick Start Kubernetes is only 16K words and is aimed directly at teaching the fundamentals, fast!
Being less than 100 pages of content makes it really easy to read from cover to cover, and by the end you'll have the skills you need to venture out on your own.
I'm also committed to this book and will update it annually.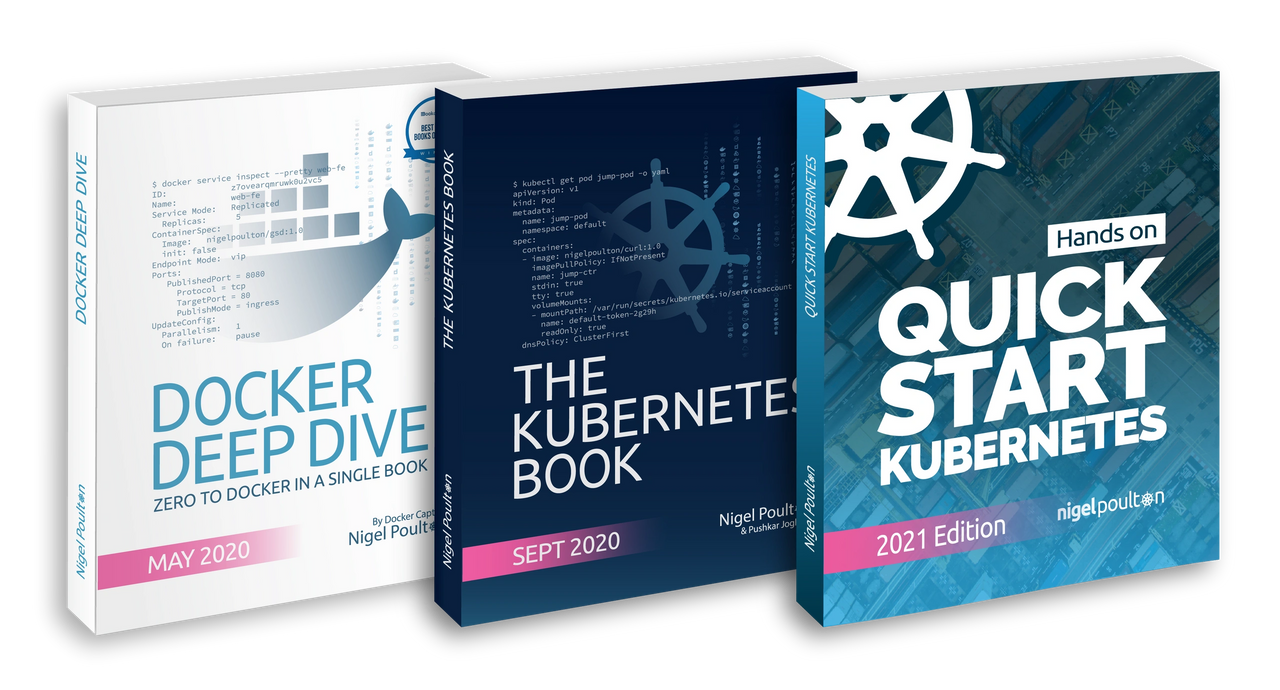 As always, I'm available on Twitter 24/7 and happy to engage.
@nigelpoulton